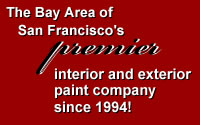 Things to think about when repainting your home
First: Before you start, pick a finish. Semigloss, eggshell and flat finishes all have their advantages. Higher-gloss paint offers greater durability and is very easy to clean. If your wall is less than perfect, however, high-gloss paint can enhance the imperfections. Flat paint will do a much better job of hiding imperfections, but it's much easier to damage than high-gloss.
Second: Don't let fear of color turn your room white. Colors can add depth and texture to your room. Using the right colors can turn an otherwise dull room into a beautiful, warm space.
Third: Square footage is only half of the equation. When you go to buy your paint, you have to know the square footage of your room. There are many other factors that contribute to the amount of paint you will need, however. Always consider the surface you're painting, whether you're priming walls and the number of coats your color is going to need. All of these things will affect the amount of paint you need to purchase.
Fourth: There is a reason it's called primer. Primer is essential in any good-quality paint job. It seals the surface of your walls and provides a great base for the paint to grab. If you've spackled your walls, priming is a must to prevent flashing. Unprimed spackle holds gloss better than drywall, causing a "shiny" spot on your wall.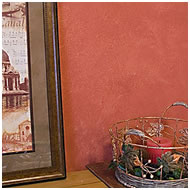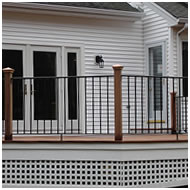 INTERIOR PAINT

Serving thousands of happy customers for over a decade, California Handyman Services has unrivaled interior painting experience for our San Jose, Santa Clara, Morgan Hill, Gilroy, Willow Glen, Los Gatos, Palo Alto and Campbell customers. There are no jobs too small or large for us.  We can also accommodate any budget and any environmental concern you may have for your home interior painting project.
OUR PROCESS.  GUARANTEED.
Every interior painting project is an important one for our customers!  We have completed hundreds of successful projects for our clients over the past 15 years, so you can rest easy knowing California Handyman Services has the experience required for a job well done.  We make the process of preparing a room, moving furniture, repairing wall imperfections a quick and easy one for our clients.  We handle all of the details needed to prepare a room for painting.  We also guarantee our work and timeliness, so becoming a happy customer is a no-risk process for new customers.
WHAT WE DO BEFORE WE START
Moving Furniture - We will move and if needed cover all furniture in order to provide an ample working area.

Protecting Flooring - Flooring in work areas will be protected with rosin paper, plastic, or drop cloths.

Filling Nail Holes and Minor Sheetrock Imperfections - It is our standard procedure to fill all nail holes from pictures, artwork, etc. If you would not like these holes to be filled, please instruct us not to do so.
Wallpaper Removal/Painting - California Handyman Services can either remove wallpaper prior to painting, or we can paint over the wallpaper. Your estimator can explain this further.

Paint/Sheen/Color -All color codes from the paint manufacturer will be included on the estimate to ensure the paint selections are accurate.
EXTERIOR PAINT
BEAUTIFUL RESULTS.  GUARANTEED.
Attention to detail can be seen in each of our exterior painting projects for your California home or business. We ensure complete and professional preparation before beginning each exterior painting project. We also do a careful and high-quality job of replacing and repairing any wood or trim damage your home or business exterior may require.
We pride ourselves on offering exceptional pricing, guaranteed results and a friendly and professional staff for each and every painting project.  With thousands of happy customers, a reputation for doing business with integrity and the experience and stability that comes with a company that has been in business for over a decade, we are sure you will be delighted with your choice to use California Handyman Services.
FAUX PAINT
Along with our interior painting services, we also offer high-quality, expertly designed faux painting services.  We can create a beautiful appearance for cabinets, wall treatments along with glazing and large format areas such as murals.
We have the expertise to deliver your vision and make it a beautiful reality for your home faux painting project.  Here are some faux painting styles we can create for your next project:
OUR FAUX SERVICES
Colorwashing
Combing
Crackle
Metallic
Ragging
Sandscapes
Sponging
No matter the style or look you're trying to achieve, we can create several type of faux effects for your next home painting project.  You can depend on us to exercise great care and a delicate touch when creating just the right look for you.  We have over a decade of home interior painting experience and bring together quality along with an unbeatable guarantee to ensure your satisfaction.
For a free, next-day exterior painting estimate for your home or buiness, please contact us or call today, 408.849.7900.